Understanding & Dealing with Anxiety in Young Players
This course will focus on exploring anxiety in young people.
As part of the course learners will develop an understanding of the ways in which we can promote positive mental health and reduce the risk of developing anxiety disorders through implementing preventative measures. Learners will also gain an understanding of the different types of anxiety disorders and how these might present in young people.
Finally, learners will acquire knowledge of the ways in which they can support young people with anxiety disorders and know when and how to signpost to specialist services when required.
The course will culminate in an assessment, which will see you awarded with a certificate and CPD points on successful completion.
Receive a 25% voucher by registering your interest below
What others say about our courses
'A fantastic course with insightful and relevant learning throughout, backed up by fantastic resources that can be utilised immediately.'
Nick Edwards - Welsh Rugby Union Integrity Coordinator
Dr Sile McDaid graduated as a medical doctor in 2004. She specialised in the field of psychiatry, and in 2012 became  a member of the Royal College of Psychiatrists. Sile went on to specialise in the field of Child and Adolescent Psychiatry and  worked as a Consultant Child and Adolescent Psychiatrist in the NHS until 2019. 
For more than 10 years, her job involved working closely with the education sector co-ordinating care and supporting staff in schools to look after children and young people with complex mental health needs.
Dr Libby Artingstall In 2005, Libby gained her (CCT) in Forensic Psychiatry in 2014. She is a member of the Royal College of Psychiatrists and the Faculty of Medical Leadership and Management.
Throughout her medical training and position as a Consultant Forensic Psychiatrist, Libby has worked with children, adolescents, and adults in a variety of different settings including the community, inpatient services, secure hospitals, and the criminal justice system.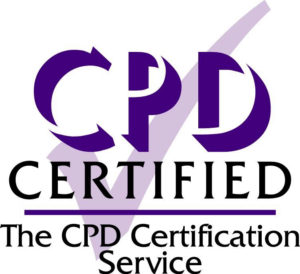 Buy multiple licences and unlock discounts
Purchase more than 25 licences to get a discount on the course.
Utilise the Group Management function to administer your group:
Purchase over 100 licenses and we'll even brand the course for you, add organisational policies and contacts and links.
Fill in the below form to be sent a 25% off voucher
You'll be able to access the course from launch and will save 25% off the normal price
Our training is accredited by both the CPD Certification Service and CIMSPA (Chartered Institute for the Management of Sport and Physical Activity. You can collect CPD points by completing them.