The
sport Learning Experience Platform
The way people learn has changed forever. We are no longer content to be passive consumers of training, instead we want to absorb our own learning via a platform that allows us to choose a personalised learning path from a diverse array of learning content. It's a little bit like the difference between watching Terrestrial TV and Netflix!
The Accelerate Sport Learning Experience Platform (LXP) will help your organisation embrace a modern approach to online learning by offering rich and engaging content to your workforce.
Not only does the LXP empower you to easily create tailored Learning Pathways, it also enables you to report on learner progress, analyse learning data and automate the dynamic learning journey.
The Accelerate Sport LXP, created by eCoach, is a fully branded training system that costs from just £4,500 annually (plus VAT), and is tailored especially to the needs of Sports organisations.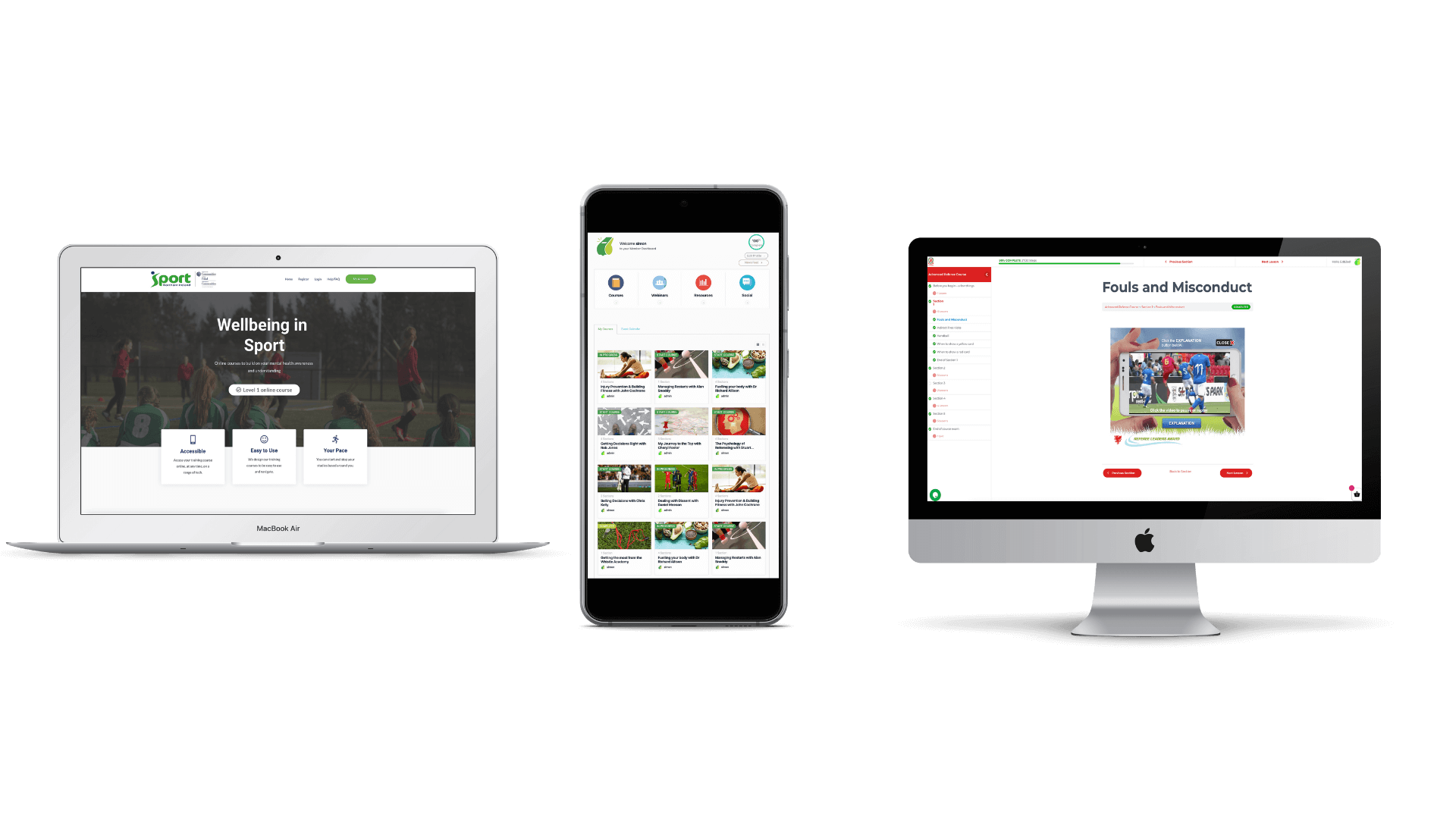 We provide LXPs to some of the biggest Sporting Associations and Governing Bodies in the UK, so you can be happy that you're in safe hands!
You'll be able to add your own courses and a range of resources to your LXP for your workforce to access.
Create detailed learning reports
Collect and download reports based on a range of indicators about your workforce and their learning behaviour.
Tailor your own Learning Pathways
Create tailored learning pathways that users can enrol on automatically. 
Create blended learning simply by embedding webinar software into your LXP and by tracking face to face sessions.
We host and support all the LXP. Learners will have access to Live chat, email and phone support through our Helpdesk.
Feel supported every step of the way
Find out what some of our partners said about the support we offer by watching the video below.
Learners can talk to peers, share good practice on course forums and collect badges and points throughout  their learning.
Create Group Leaders at your clubs, or geographically, and give them the freedom to manage their own learners – saving valuable time for your organisation. 
Alongside courses and webinars, you can upload videos, audio and documents for your learners to access.
All the LXPs we create are fully branded with logos and utilise the organisational colour schemes of each individual client.
You'll have the opportunity to create an app from your Learning Experience Platform.
You can get your own, fully branded LXP online from just £375 per month (plus VAT) for 500 users.
talk to us about your needs
Book an appointment below or send us a quick message to start the ball rolling!
Leave a message below and we will get back to you.